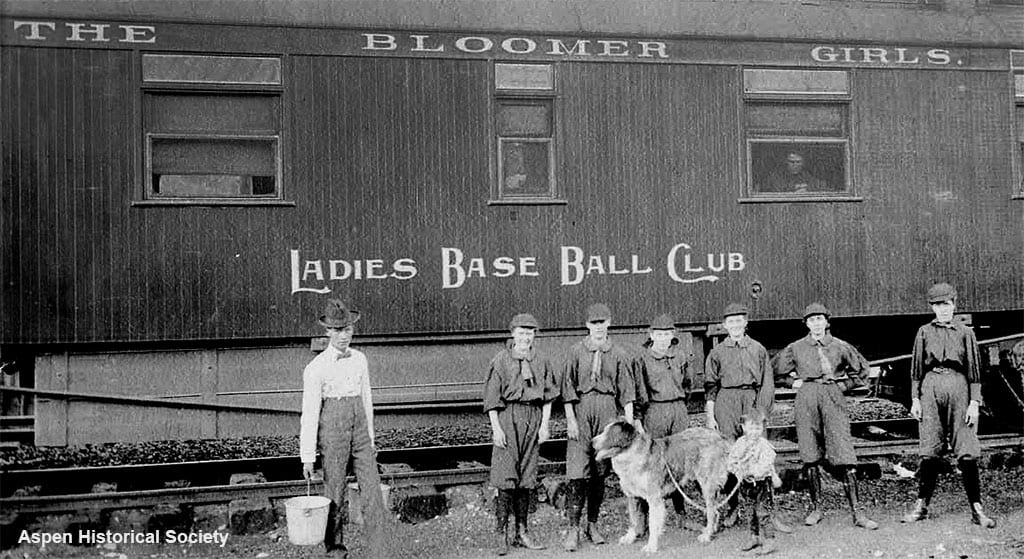 They're not the Houston Astros; they never had a movie made about them. But these Wednesday's Women were once the Girls of Summer. The first women paid to play baseball, they took the field for their first game in 1875.
They couldn't vote or own property in their own names after marriage, but they could play hardball. And play they did, in floor-length skirts, underskirts, long-sleeved, high-necked blouses, and high-button shoes.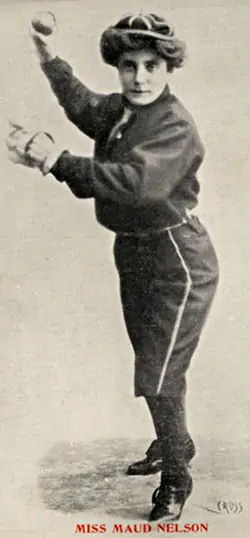 Amelia Bloomer
By the late 1800s America was in love with the bicycle and a woman named Amelia Bloomer was sporting loose, harem-style pants that changed the game. Female athletes adopted the fashion and "Bloomer Girls" baseball teams sprung up across the country.
There were no leagues, and the teams rarely played each other. Instead, they barnstormed across America, challenging local, semi-pro and minor-league men's teams — and often winning. The Bloomer Girls played from the 1890s until 1934.
Philadelphia Bobbies
Teams with names like the All-Star Ranger Girls, Philadelphia Bobbies, NY Bloomer Girls and the Baltimore Black Sox Colored Girls provided employment, travel, adventure and flat-out fun for young women who could bat, catch, field and slide. Edith Houghton (1912-2013), a.k.a. "The Kid," played shortstop for the Philadelphia Bobbies at age 10.
Once her playing days were over, she became one of the first women to scout for a major-league baseball team — the Philadelphia Phillies, from 1946-1951.
Maud Nelson (1881-1944) pitched and played third base at age 16 for the Boston Bloomer Girls, went on to manage the Western Bloomer Girls and, in the 1920s, formed the All-Star Ranger Girls.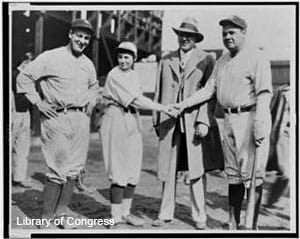 Big league adventure
And 16-year-old Virne Beatrice "Jackie" Mitchell (1930-1987) pitched for the Chattanooga Englettes before signing for a time to a men's minor-league team where she pitched to Babe Ruth and Lou Gehrig. Team members, facing societal scolding and dire theories about the adverse effect of exercise on female reproductive organs, were advertised as genuine ladies of purity and good character — no actresses allowed.
And though most of the players were women, each team included at least one male player.
Fading away
The Bloomer Girls faded as farm clubs formed to provide experience for young men with a future in the majors. By the mid-1930s, America was gripped by the Great Depression, which made it tough to sustain a team.
And despite a winning history for over 40 years, the public still saw women as inferior to men when it came to sports. The last Bloomer Girls team disbanded in 1934, marking an end to the era of women's professional baseball.