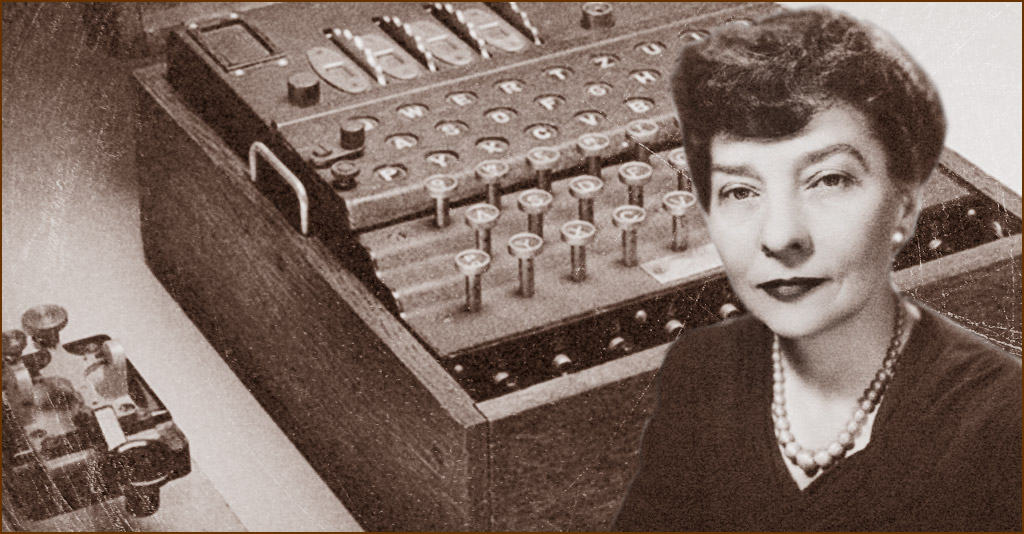 Most people can't name anyone whose career took them from searching for hidden messages in Shakespeare's works to Nazi code busting to foiling Prohibition rum runners and sending mobsters to the slam. But that's exactly how Elizebeth Smith Friedman liked it. She was perfectly happy working in the shadows as a complete unknown.
Elizebeth (her mother spelled it that way so she would never be an Eliza) Smith was described as energetic, impatient, quarrelsome, strongly opinionated, and not one to suffer fools gladly. An Indiana farm girl determined to go to college despite her father's advice to marry young, she enrolled in Wooster College in Ohio, some 200 miles from home, at 19. But her mother became ill two years later prompting a transfer to Michigan's Hillsdale College. She earned her bachelor's degree in 1915, majoring in English literature with minors in languages and applied sciences.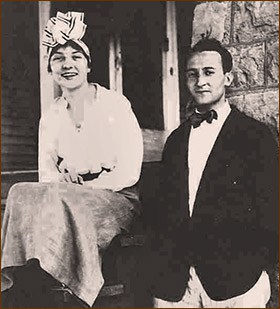 Shakespeare investigations
A Shakespeare enthusiast, she was drawn into the debate over the true author of Shakespeare's plays — Sir Francis Bacon or the bard himself — in college. It was during hours spent reading between the lines, searching for coded phrases and hidden meanings, that she first learned about cryptography — writing and breaking codes.
She took a short-lived job as a substitute high-school principal after graduation. But the hum drum of school life couldn't hold a candle to the hidden mysteries that lay between the lines of William Shakespeare. So she quit her job and signed with an employment agency, hoping for something more challenging. The agency sent her to Chicago's Newberry Library, a research library whose world-famous collection spans six centuries, where she learned that an eccentric millionaire named Colonel George Fabyan was seeking a cryptographer to analyze Shakespearean works to prove once and for all they were written by Bacon. It was a match made in heaven.
Shakespeare's secret meanings
Fabyan ran a private "think tank" on his massive estate in Illinois long before that phrase was first used during World War II. Elizebeth Smith joined a group of 150 researchers working in the fields of acoustics, engineering and genetics, among other things. Among them was her future husband, Dr. William Friedman, who was hired to study principles of heredity. But he was soon drawn into Elizebeth's fascination with cryptography and, before long, they were both poring over Shakespeare's words, looking for secret meanings and coded messages, for $30 a month plus room and board on Fabyan's 600-acre estate.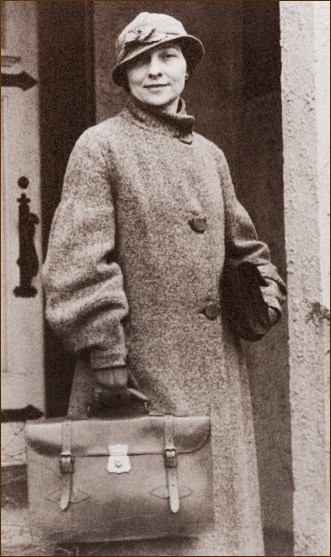 The more time passed without the pages giving up their secrets, the more frustrated Smith became. Then, in early 1917, with America poised to enter World War I, Fabyan put her and Friedman in charge of a code breaking team of 30 researchers whose services he offered to the U.S. military. At that time, their experience with cryptography was minimal at best. The team was working in uncharted territory, as Elizebeth Smith Friedman described it: "We had a lot of pioneering to do. Literary ciphers may give you the swing of the thing, but they are in no sense scientific … We had to roll up our sleeves and chart a new course."
War Department work
Later that year, Smith married William Friedman. While both hoped to join the military, only one of them got their wish when Friedman joined the Army Signal Corps, tasked with decoding German messages. Two years after the war ended, the Friedmans moved to Washington, D.C., where both founds jobs within the War Department in 1921. While Dr. Friedman spent the next four years building his reputation as a cryptologist, Elizebeth left her post to concentrate on raising a family. But she kept her hand in with whatever government work she could do from home until 1925, when she became a special agent with the U. S. Treasury.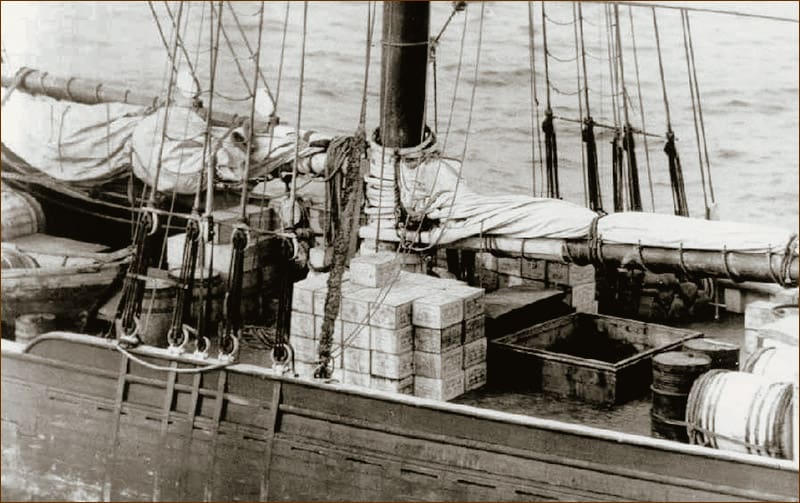 It was the era of Prohibition — Wets vs. Drys — with T-men fighting organized crime gangs bringing booze into America literally by the boatload, using complex schemes and codes they changed to thwart the government's work. But they hadn't figured on Elizebeth Smith Friedman. Within three months of accepting her new position, she had decoded messages that had remained unbroken for two years.
Outsmarting mob bootleg bosses
In the late '20s, during three years working for the Bureau of Prohibition and Customs, she cracked more than 12,000 messages and broke 24 different codes as their sole cryptanalyst. On the verge of burnout from the painstakingly complex work known to have driven previous code breakers to mental breakdowns, she was made Cryptanalyst-in-Charge, working with the U.S. Coast Guard Intelligence Division in 1931, with funding to recruit three junior analysts, thereby freeing her up to focus on the most challenging codes.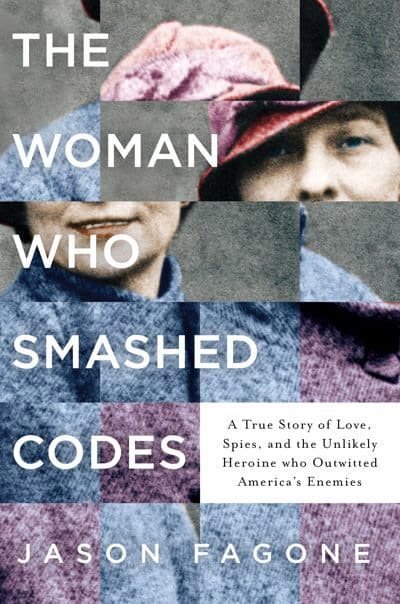 Friedman clearly put her time to good use, becoming the world's best-known code breaker. In 1933, her work, and the court testimony she provided, resulted in the convictions of 35 bootleggers. Jason Fagone, author of The Woman Who Smashed Codes, considers her the government's secret weapon against some of the most ruthless and feared men of her time. Described in one newspaper clipping as "a smiling lady in a frilly pink dress," Friedman stood just 5'3″ tall and favored hats with flowers pinned to the brim. Juries listened with rapt attention to her descriptions of how coded messages were passed between mobsters; at times, she needed bodyguards; and the press couldn't get enough of it. A firm believer that her work was best conducted quietly, under the radar, Friedman suddenly found herself in an uncomfortable place.
Cracking Nazi's Enigma
But the rise of Germany's National Socialist German Workers' Party (a.k.a. the Nazi Party) provided an escape from the spotlight to do what she did best. Elizebeth Friedman's greatest contribution to World War II came when she cracked three of the Nazi's Enigma encryption machines transmitting messages between Germany and South America. She uncovered a German plot to overthrow South American governments and replace them with Nazi sympathizers to develop bases from which to attack the United States. Her work proved critical to the western allies' ability to foil those plans.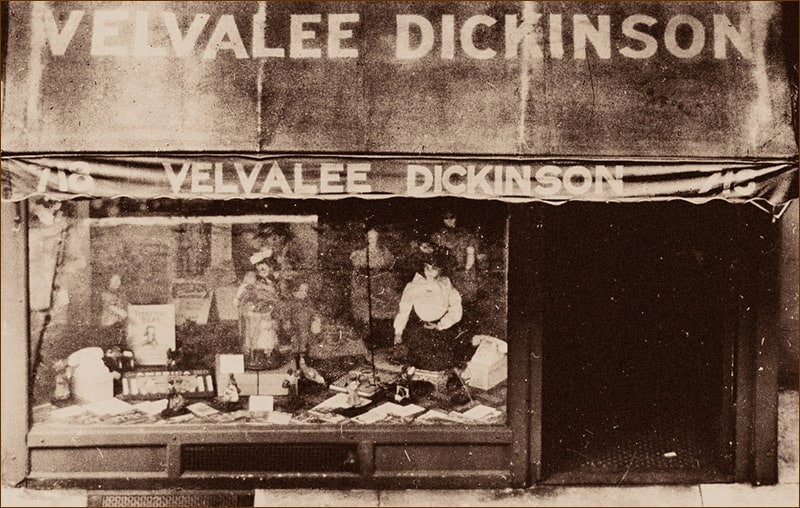 Friedman was also instrumental in cracking the case of World War II spy Velvalee Malvena Dickinson, whose New York doll shop was a front for espionage. Known as the "Doll Woman," she and her husband — head of a brokerage firm with Japanese-American clients — had traveled to the west coast, gathering information and chatting up unsuspecting locals about U.S. naval activity. Dickinson then sent encrypted letters about ship movements into and out of Pearl Harbor to a contact working with Japan. Her correspondence was analyzed and decoded by Friedman, resulting in a guilty verdict against the "Doll Woman," who served seven of ten years in prison.
Story of her work was hidden
The end of World War II also brought Elizebeth Friedman's career to an end. She spent a year archiving her team's work until September of 1946 when, at age 54, her duties with the Coast Guard were over. Her wartime work had always been top-secret, never to be mentioned in public. Friedman died years before government archives documenting the importance of her work with the Coast Guard Intelligence Division were brought to light. It was work that, both before and after World War II, J. Edgar Hoover and the FBI took credit for.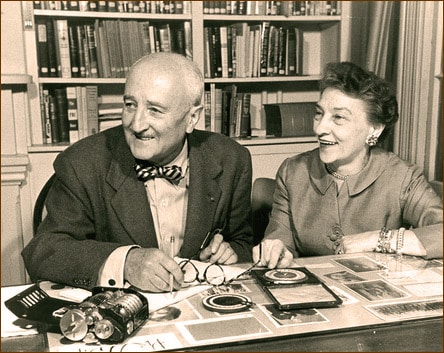 After her husband retired from the military, Elizebeth Friedman returned to the work that had first lured her into the world of ciphers, codes and hidden meanings and brought the couple together almost 30 years earlier. In 1957, they published The Shakespeare Ciphers Examined, crediting William Shakespeare for his work and definitively refuting the Francis Bacon theories. Today it is considered the final word on the subject.
Cryptologic library
Following her husband's death in 1969, Elizebeth Friedman devoted much of her time to compiling and archiving a library and bibliography of his work. Deemed the "most extensive private collection of cryptologic material in the world," it is housed in the George C. Marshall Research Library in Lexington, Virginia.
Surviving her husband by 11 years, Elizebeth Smith Friedman had time to carefully design what would be their headstone. She died in a nursing home in North Plainfield, New Jersey, at the age of 88, her ashes spread over her husband's grave at Arlington Cemetery. The headstone celebrates the work that first brought them together with a phrase coined by Sir Francis Bacon: Knowledge is Power.
Encrypted gravestone
But once a cryptographer always a cryptographer. Elizebeth Friedman specified that its letters be carved in slightly different fonts that, to the trained eyes of fellow cryptographers, encode her husband's initials: WFF.
Recalling a one-time visit from a sales agent for a code-building company, Elizebeth Smith Friedman remembered telling him, "Our office doesn't make 'em, we only break 'em." And, boy, did she ever. In 1999, she was inducted into the Cryptologic Hall of Honor, a special tribute and very public honor to the pioneers and heroes of the once-silent world of American cryptology.