You may know the names Salma Hayek, Penelope Cruz, Sofia Vergara and Eva Mendes. What you may not know is that these Latina actresses stand on the shoulders of this Wednesday's Woman. Her given name was Lolita Dolores Martinez Asunsolo Lopez Negrette. But film buffs know her as Dolores Del Rio. Born in Durango, Mexico, she was one of the most beautiful women to ever grace the silver screen. In fact, Irish author/playwright George Bernard Shaw once said of her, "The two most beautiful things in the world are the Taj Mahal and Dolores Del Rio."
She debuted at age 21 in the world of silent films. Billed as a Spanish actress in the 1925 film "Joanna," the billing was changed to "Mexican" at Del Rio's insistence to reflect her true heritage. When talkies took the country by storm in the 1930s, Del Rio made the successful transition from silent films, earning early acclaim for her role in "Flying Down to Rio" in 1933 — the film pairing Ginger Rogers with Fred Astaire for the first time.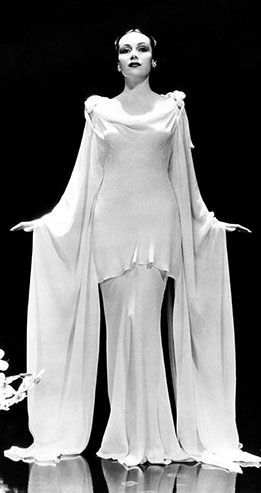 She embodied the seductive vamp of 1920s silent films. Knowing a good thing when they saw it, Hollywood studio heads marketed her as the female version of Rudolph Valentino, the clichéd Latin Lover. When a script called for a foreign or an exotic actress, casting agents called Dolores Del Rio.
Hollywood studio system
Eventually tiring of being typecast, and feeling trapped by the studio system, Del Rio returned to Mexico in 1943, where she felt she could control her image and choose her own stories with an eye to playing more diverse and complex roles on stage and screen.
As Mexico's leading film star, she won that country's equivalent of a Best Actress Oscar four times and was widely celebrated as the first lady of Mexican theater.
Philanthropist and arts patron
Off-screen, Del Rio was a devoted philanthropist and patron of the arts. In 1957 she was honored by being the first woman to sit on the jury of the famed Cannes Film Festival. In the 1960s she helped fund the Society for the Protection of the Artistic Treasure of Mexico, an organization dedicated to preserving her country's historical buildings and artwork. Ten years later, she established a childcare center for members of the Mexican Actors Guild.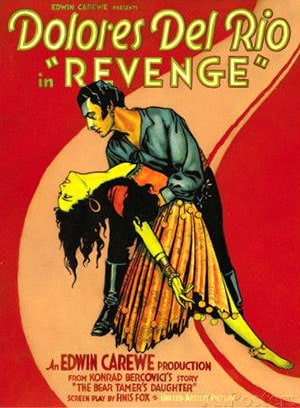 Dolores Del Rio died in 1983; her ashes are buried in Mexico City's most famous public cemetery. With a career spanning five decades, from the 1920s through the 1970s, her filmography included more than 40 US- and Mexican-produced films.
Trailblazer
Today Dolores Del Rio is recognized as a trailblazer for women and Latino actors. In a well-intentioned nod to multiculturalism, an Eiffel Tower-like gazebo at the entrance to Hollywood's Walk of Fame features life-sized silver statues honoring Del Rio along with Dorothy Dandridge, Anna May Wong and Mae West. Yet, as recently as 2016, the Annenberg School for Communication and Journalism, in its Comprehensive Report on Diversity, cites Latinos as among the least represented speaking roles in American film and television.