Mary Edwards Walker (1832-1919) is described as contrary, outspoken, feisty, radical, defiant and determined. But as the first woman to earn the Congressional Medal of Honor, the second woman in America to become a licensed medical doctor, a lifelong women's rights activist, prohibitionist, and a dress reformer who steadfastly refused to accept the stodgy Victorian confines of her gender, I suspect she earned — and needed — every single one of those attributes.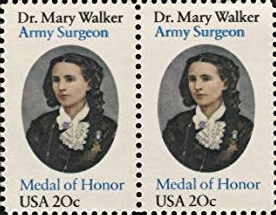 Walker was born the youngest of seven children (six girls and one boy) in Oswego, New York, to parents who were free thinkers and abolitionists who believed in education and equality. They also believed women's activities and ambitions were limited by the tight corsets and long, heavy skirts of the day, and always encouraged their daughters to wear more comfortable, less restrictive boys' clothes when doing their chores on the family farm. So it's not surprising that his daughter became a staunch advocate of the dress reform popularized by Amelia Bloomer and her "Turkish pantaloons," a.k.a. "bloomers."
Daughter of a physician
When she was just a young girl, Walker's father, a physician, encouraged Mary to read his anatomy and physiology books and medical literature. As a result, she developed a strong interest in medicine, eventually using her earnings from an early stint as a teacher to pay her way through Syracuse Medical College. In 1855 she graduated with honors as the only woman in her class, and was later licensed as only the second female physician in America.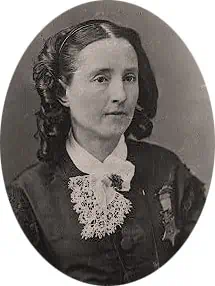 A year later she married another doctor. To say it was an unconventional wedding for the time is an understatement. The bride wore trousers and a man's coat to the wedding, omitted the word "obey" from her vows, and kept her own surname. They set up a joint medical practice in Rome, New York; but when the public refused to accept a woman physician, it floundered. Thirteen years later, so did their marriage, and they divorced.
At the onset of the Civil War in 1860, Dr. Walker applied to work with the Union Army as a surgeon. Denied a commission as a medical officer, despite the army's fewer than 100 licensed surgeons at the time, she volunteered — first as a nurse, then as an acting assistant surgeon, to become the U.S. Army's first female surgeon working near Union front lines. In 1863 she was officially appointed as a surgeon with the 52nd Ohio Infantry.
Union Army spy
It is generally believed she also acted as a Union spy during this time, often crossing Confederate lines to treat civilians. A familiar sight to Confederate soldiers, she was described as unconventional, with "tongue enough for a regiment of men."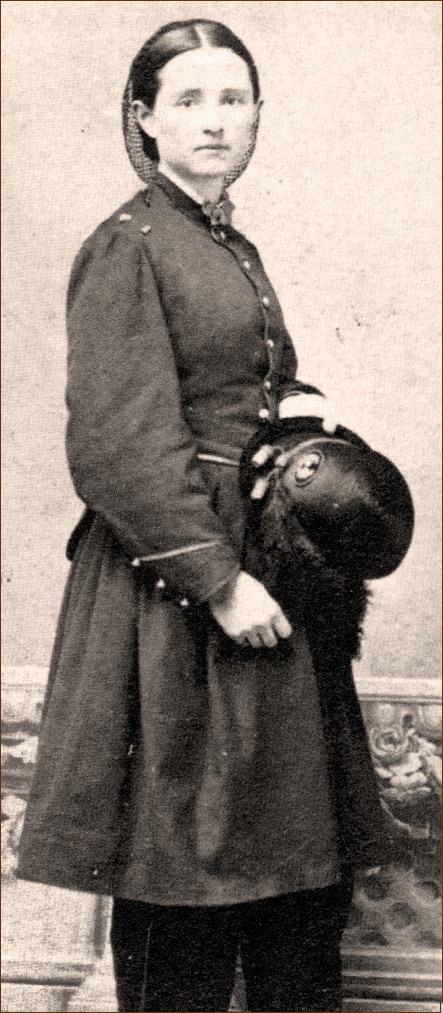 In 1864 she was captured and arrested as a spy, and imprisoned at Castle Thunder — a Richmond prison known for its brutality — for four months until being released in a prisoner swap. Though she petitioned the Army to commission her as a medical officer after her release, her requests were denied.
But in 1865, President Andrew Johnson presented Dr. Walker with the Congressional Medal of Honor for Meritorious Service in recognition of her contributions to the war effort. She was the only woman ever to receive the Medal of Honor, our country's highest military award. Unfortunately, in 1917 her medal, along with those of 910 other honorees, was taken away when Congress changed the criteria for its award to stipulate "actual combat with an enemy."
'Contrary Mary'
True to her nickname, "Contrary Mary" Walker refused to give her medal back, proudly wearing it every day until her death two years later. It would take 58 years, but in 1977 President Jimmy Carter reinstated Walker's medal, citing her "distinguished gallantry, self-sacrifice, patriotism, dedication and unflinching loyalty to her country, despite the apparent discrimination because of her sex."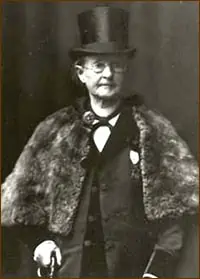 After the war, Walker wrote and lectured on health, temperance, dress reform and women's rights — all while wearing men's evening dress. Elected president of the National Dress Reform Association in 1866, she prided herself on having been arrested more than once for impersonating a man — wearing a wing collar, bow tie, and jaunty silk top hat.
A cantankerous badass in life, Dr. Walker was honored in death with a Liberty ship, the USS Mary Walker, named for her during World War II. In 1982 the US Postal Service issued a 20¢ stamp recognizing her as America's first female army surgeon and Medal of Honor winner. And in 1997, along with thousands of other female veterans, she was honored in the newly-dedicated Women in Military Service for America Memorial. Dr. Mary Edwards Walker died at age 86 in 1919 in Oswego, New York, and is buried in its Rural Cemetery.
Hometown statue
Today, a statue of Dr. Mary Edwards Walker holds pride of place at the entrance to Oswego Town Hall in New York. Sculpted by local artist Sharon BuMann, Walker stands at a lectern wearing trousers beneath a calf-length skirt, her Congressional Medal of Honor pinned over her heart. The lectern is inscribed with one of her quotations: "I have got to die before people will know who I am and what I have done. It is a shame that people who lead reforms in this world are not appreciated until after they are dead; then the world pays its tributes."
True to her beliefs, Dr. Mary Edwards Walker was buried in a man's black suit, her casket draped with the American flag.