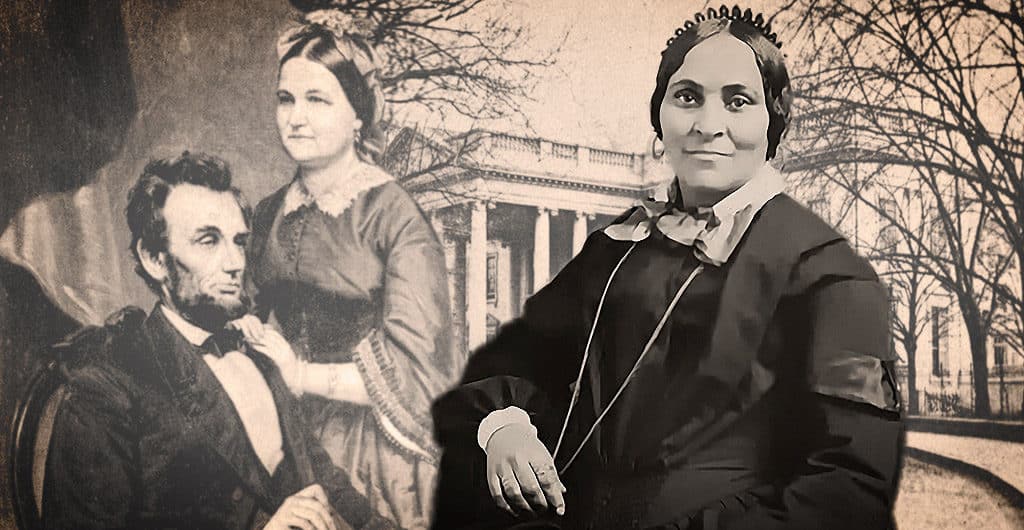 Elizabeth Hobbs Keckley wasn't born to greatness. She was born the daughter of an enslaved woman on a Virginia plantation. Sent to North Carolina, where she was repeatedly beaten and whipped in an effort to break her spirit. Given to a white merchant who used her as his concubine and raped her for four years. Pregnant at age 20. Not exactly the makings of a success story.
But Elizabeth Hobbs Keckley overcame the circumstances of her birth, her race and her gender to become Washington, DC's, premiere dressmaker; the confidante of First Lady Mary Todd Lincoln; a philanthropist; and the author of a book modern scholars and historians consider an invaluable resource on Abraham Lincoln's home life and his presidency.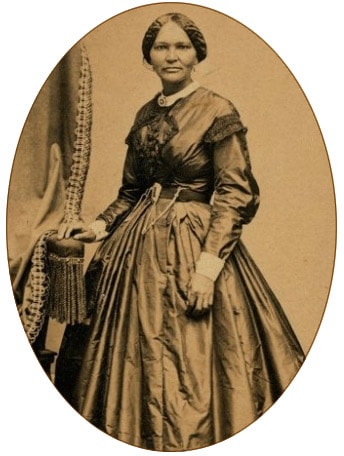 She was born into slavery in 1818 on a plantation owned by Col. Armistead Burwell, a veteran of the War of 1812. Her mother, Agnes "Aggy" Hobbs, was one of Burwell's house slaves. Keckley grew up believing she was born to two enslaved people, only learning the truth — that her father was her owner, Col. Burwell, shortly before her mother's death.
Raped repeatedly
At 14, she was sent to North Carolina to work for Burwell's eldest son who, unbeknownst to her at the time, was her white half-brother. She was repeatedly beaten and whipped by him and by the village schoolmaster to tame her "stubborn pride." And she was forced into a relationship with, and repeatedly raped by, a local white merchant named Alexander Kirkland. As a result, Keckley became pregnant at about age 20 with her only child, a son she named George Kirkland.
Shortly after giving birth, she and her son were sent back to Virginia to live with Col. Burwell's daughter, Ann Burwell Garland, and her husband. When the family moved to St. Louis in 1847, Keckley accompanied them. The Garlands hired her out as a seamstress to help earn income for their family. But it didn't take long for Keckley to develop a reputation as a prompt, reliable and extremely skilled modiste — one who designs and sews the most intricate and fashionable women's garments.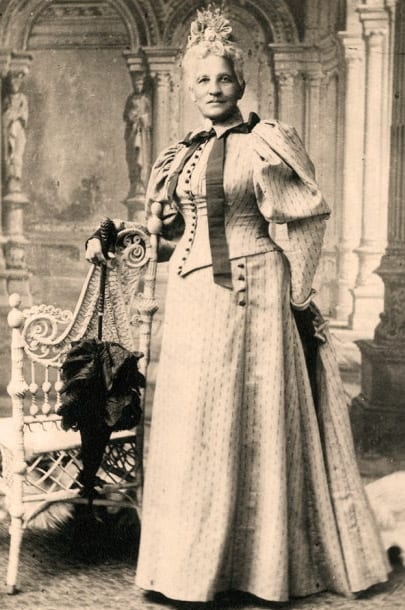 Buying her freedom
It was there in St. Louis she renewed an acquaintance with James Keckley, whom she had known in Virginia. She agreed to marry him on one condition: that he help her talk Mr. Garland into allowing her to purchase her freedom and that of her son. Garland agreed to a purchase price of $1,200 (about $33,000 today) and Elizabeth Hobbs married James Keckley in 1852.
Keckley's mother, Agnes, had taught her to sew when she was about four years old. Over the years, she turned those early lessons into a talent that eventually brought her freedom and success. After gaining her freedom, she remained in St. Louis until she had earned enough to fully repay her patrons in 1860. When, in 1855, her deed of emancipation was signed by Ann Garland, Keckley joyfully wrote, "Free! The earth wore a brighter look and the very stars seemed to sing with joy. Yes, Free!" The little girl who had learned to sew at her mother's knee had worked hard in her business and personal life, and was able to send her son to the newly-established Wilberforce University in Ohio, the first college owned and operated by African Americans.
The move to Washington
But her marriage to James Keckley proved anything but joyful when Elizabeth learned her husband had misrepresented himself as a free man. In 1860, upon learning he was, in fact, a runaway, she left him and moved to Baltimore, where she taught young women of color her system of cutting and fitting dresses so they could develop marketable skills. But after just six weeks, she had earned enough money to get to Washington, DC, and what she sensed would be a greater opportunity for her to find work.
Keckley's intuition proved correct, and she soon established her own successful business with a clientele of prominent politicians' wives, including Varina Davis, wife of Sen. Jefferson Davis, and Mary Anna Custis Lee, wife of Gen. Robert E. Lee.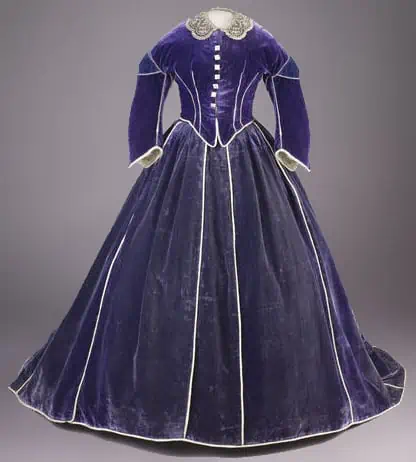 One of her clients recommended her to Mary Todd Lincoln, whom she met for the first time on President Lincoln's first inauguration day in 1861. After an interview at the White House the next day, Mrs. Lincoln asked Keckley to make her a  dress for the Inaugural festivities. Soon after, Keckley was hired as Mrs. Lincoln's own modiste and personal dresser.
Matthew Brady's studio
In January of 1862, the First Lady visited famed Civil War photographer Matthew Brady's studio, where images were made of her wearing two of Keckley's gowns.
Keckley had become a celebrity of sorts; the President himself addressed her as "Madam Elizabeth." And she was sometimes the only person able to soothe and manage Mary Todd Lincoln, often described as "moody," "ill-tempered," "vain" and "insecure." Mrs. Lincoln confided in her — sharing worries about mounting debt (by 1864, Mrs. Lincoln had run up a personal debt that totaled $27,000, or $439,477 in today's money) and seeking Keckley's counsel on White House matters ranging from planning elaborate state dinners to details of her husband's upcoming campaign for a second term.
Both lost sons
The two women developed a close bond of friendship, eventually comforting each other in their grief for sons who died seven months apart. Keckley's only son, George Kirkland, had enlisted in the US Army as a white soldier in April of 1861; four months later, he was killed in the battle at Wilson's Creek in Missouri.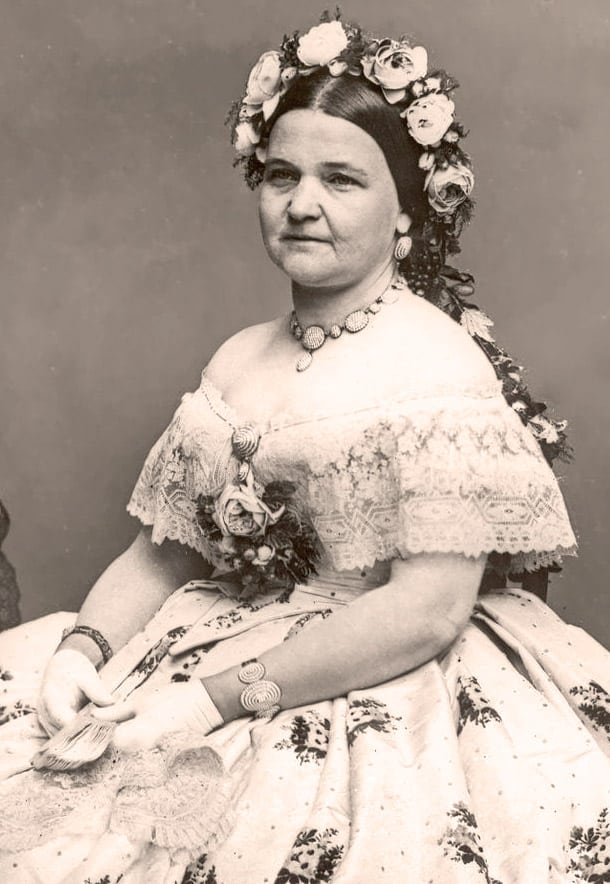 And in her service to the First Lady, Keckley tended 11-year-old Willie Lincoln as he succumbed to what doctors now attribute to typhoid fever in February of 1862, and helped prepare his body for burial. And Elizabeth Keckley is said to have been the one person Mary Todd Lincoln repeatedly called for in those terrible hours following her husband's assassination three years later. She also helped Mrs. Lincoln with what proved to be the controversial sale of her clothing after she left the White House.
Activist organizer
Being born into slavery, Elizabeth Hobbs Keckley sympathized with the formerly-enslaved men, women and children ("contraband" in the parlance of the Civil War) fleeing to the relative safety of Washington. In 1862, she organized and founded the Contraband Relief Association with donations from the Lincolns, a group of Boston philanthropists and well-to-do freedmen. Frederick Douglass contributed $200 and lectured on behalf of the organization.
Two years later, once blacks began serving in the U.S. Colored Troops, the organization changed its name to the Ladies' Freemen and Soldier's Relief Association, providing food, shelter, clothing and support to recently-freed slaves and sick or wounded soldiers. Although the Contraband Relief Association was eventually lost to history, its work, and that of Elizabeth Hobbs Keckley, fostered black autonomy with the creation of an organization run by and for African Americans.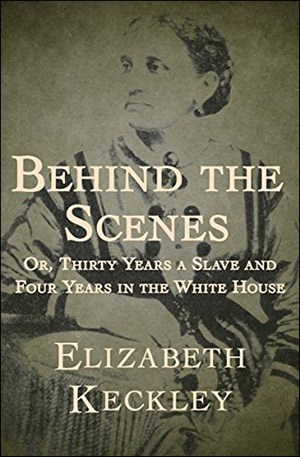 Controversial book
Elizabeth Keckley and Mary Todd Lincoln maintained their close relationship until Keckley published a memoir titled Behind the Scenes, or Thirty Years a Slave, and Four Years in the White House. By then, Mrs. Lincoln's reputation was in disarray. Her very public displays of grief after her husband's assassination were considered improper and unladylike for a Victorian woman, and her erratic behavior had made her a laughingstock.
Despite the author's intent to present a sympathetic view of Mrs. Lincoln and help rehabilitate her reputation, the book was widely scorned as a tell-all, violating the former First Lady's privacy. Long considered polished, professional and distinguished by Washington society, Keckley had unwittingly violated the unspoken contemporary codes of race and class. Her book was lambasted by critics and pulled from bookstores. The negative reaction in Washington's white community affected her ability to earn a living. But perhaps more importantly to Keckley, it marked the end of her close friendship with Mary Todd Lincoln, who thereafter referred to her only as "that colored historian."
Chicago World's Fair
Elizabeth Hobbs Keckley found herself with few friends and even fewer opportunities. She made do by teaching young black women to sew; and in 1890 was forced to sell her treasured collection of Lincoln mementos for a measly $250. Two years later, at age 74, she accepted a faculty position at Ohio's Wilberforce University as head of the Department of Sewing and Domestic Science Arts and, in 1893, represented the university at the Chicago World's Fair, where she had organized a popular dress reform exhibit in the Women's Building, site of a conference attended by more than 200,000 women.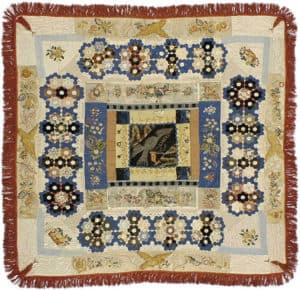 Keckley eventually returned to Washington, where she lived a quiet, reclusive life supported by her son's small military pension ($8/month, later raised to $12). She spent her final years in the National Home for Destitute Colored Women and Children she had helped fund as part of her Contraband Relief Association. It was widely believed she never really recovered from her falling-out with Mary Todd Lincoln; a portrait of the former first lady hung over her bed, and she made a quilt from fabric scraps left over from Mrs. Lincoln's dresses. In 1907, at the age of 89, Elizabeth Hobbs Keckley died in her sleep.
Recovered from an unmarked grave
She was buried in Washington's Columbian Harmony Cemetery. When developers bought the cemetery in the 1950s, her remains were disinterred and moved to an unmarked grave in National Harmony Memorial Park in Largo, MD. But in 2009, managers at National Harmony located Keckley's records and were finally able to locate the site of her burial. The Surratt Society, Lincoln Forum, the Ford's Theatre Society, and Black Women United for Action of Fairfax County, VA, joined forces in a $5,000 project to raise funds for a marker on Elizabeth Hobbs Keckley's grave. In May of 2010, the 103rd anniversary of her death, she was honored by marking her grave for future generations.
But Elizabeth Hobbs Keckley's legacy is more than just a grave marker. The purple velvet skirt and matching bodice she designed for First Lady Mary Todd Lincoln to wear for her husband's first inauguration during Washington's winter social season of 1861-62 can be seen at the Smithsonian's National Museum of American History. And a large (86″ by 81″) quilt made from scraps of fabric left over from the dresses she made for Mrs. Lincoln is on display at Ohio's Kent State University Museum, alongside one of Mrs. Lincoln's dresses. Her quilt also appears in a book, The Threads of Time, The Fabric of History, by Rosemary E. Reed Miller, featuring Elizabeth Hobbs Keckley as one of 38 important African-American designers.