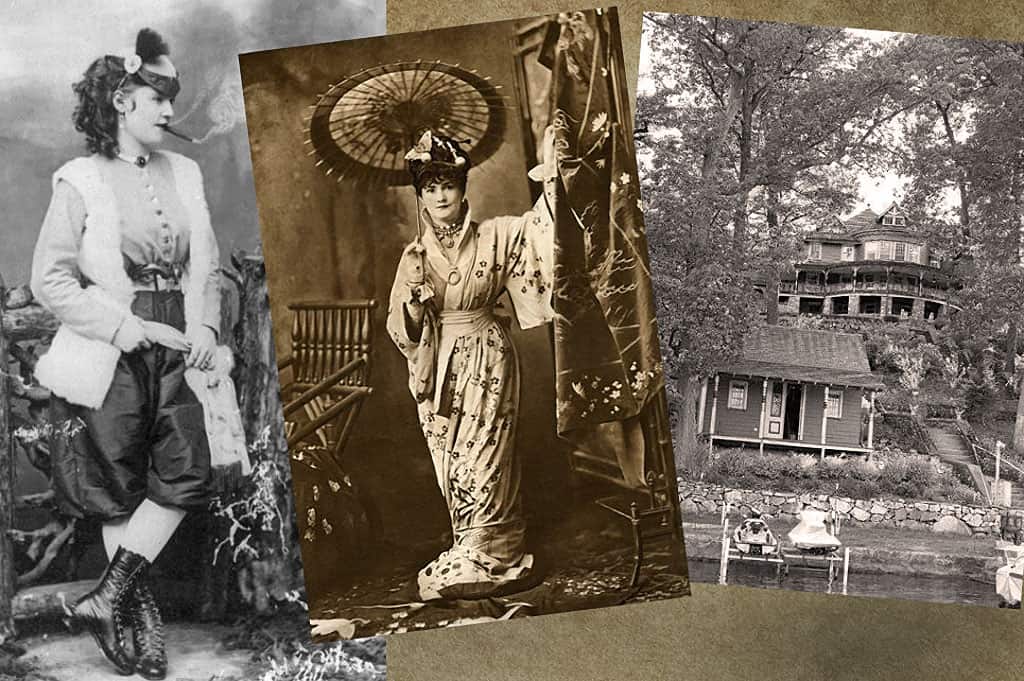 A day late and a dollar short, this week's Wednesday Woman is Lotta Crabtree. Born Charlotte Mignon Crabtree, she was one of America's wealthiest, most beloved entertainers of the late 1800s who lived along Lake Hopatcong, NJ, in her later years.
Part of the California Gold Rush, the tiny, red-haired, 6 year old danced and sang for local miners who showered her with gold dust, nuggets and coins — all fastidiously swept up by her mother after each performance. By 12, she was known as "Miss Lotta, the San Francisco Favorite."
A national star at 20, known for her lively songs, energetic dancing, and slightly naughty remarks, she took to smoking the thin black cigars that became her trademark. Lotta Crabtree retired to Lake Hopatcong as America's wealthiest actress at the age of 45.
She died in 1924 at age 76, leaving the bulk of her $4 million estate in a charitable trust for the care of veterans, aging actors and animals. Photo of her Lake Hopatcong "cottage" circa 2007.